Regular price
$60.00 USD
Sale price
$24.99 USD
Unit price
per
Sale
Sold out
90-Day easy return
Safe checkout
Free shipping
Easily Stop Pet's Bad Behaviour Fast
The Pinnfy™  Anti-Bark Device device uses a harmless ultrasonic frequency. Only dogs can hear it. The sound works on all dogs. It grabs their attention, stops their barking or fighting, and seems to calm them down.
Military dog handlers use it. Vets, Police officers, and Delivery people too!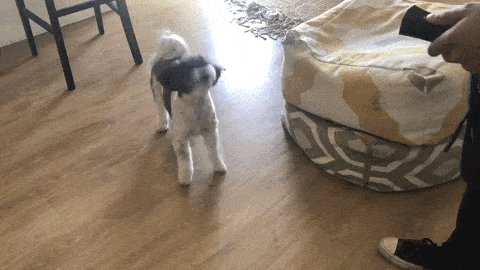 As a training tool, it's excellent. The 
harmless
 ultra-sonic noise 
stops any dog's bad behavior,
 immediately!
We made it pocket-sized, lightweight, and put a nice bright LED torch built in. It's
 perfect for dog walks
 in the park on those dark mornings and nights in parks. It also has a button that uses a different frequency that dogs don't like. You can use this function to keep unwanted, or aggressive dogs away from you, your dog, or your property.
Trainers already use the Pinnfy™  Anti-Bark Device  to correct unwanted behaviour. It works with any dog problem. Barking, being aggressive toward other dogs, digging in the yard, jumping on people, destroying your shoes and sofa, or anything your crazy dog might do!
But is thr Pinnfy™  Anti-Bark Device  Really Worth All The Hype?
Our Anti-Bark Device  has been selling out regularly since its debut. It really is that popular. The amazing reviews and sharing by word of mouth or social media are selling it out since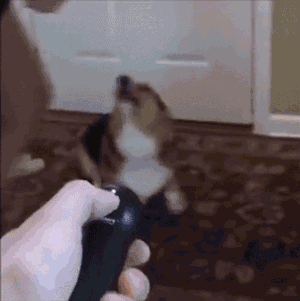 What Some of Them Have to Say
"NoBark is a lifesaver! My dog was howling so bad I could talk to anyone when I was walking him. After using this, the behavior changed pretty quickly and now he responds just when he sees me pull it out of my pocket. It has totally stopped his howling and a few other bad things he tries from time to time." - Anne K.
.
"My 2-year-old Golden Retriever is loud and so so stubborn. I tried this device to stop barking at cars and other dogs out the windows. She also loves to chase squirrels, cars, and other animals when we go for walks. I am amazed, this thing produces results. Her barking and chasing stopped almost immediately, and I was sure to say calm and reward her. Now she responds so well to that word alone. I can't recommend this enough if you have problems as I did." - John S.
.
"Thank you NoBark™, you have changed our lives. We have a Yorkie that is quite defensive of his territory. He is always barking at people, when they knock on the door, leave, and walk by the front of our house. But now he is the perfect dog, just what we always wanted." - Cheryl M.
View full details
Our Guarantees
100% Money-back guarantee

Try it risk-free knowing that you have 90 days to return your order for FREE incase you didn't like it.

Free Worldwide Shipping

We offer free worldwide shipping on all order.Only available for a limited time.

Secure Payments

Choose between different verified payment options.

24/7 Costumer Support

Our team will help youat any timeand answer your questions.
Collapsible content
Shipping

We offer free worldwide shipping.

Standard International Shipping: 5-10 business days (varies by country).

*Note: Shipping times are averaged from the last 500 orders.
Return policy

We love our Pinnfy™ Products and we are confident you will too! That's why we're offering a 90-Day, Risk-Free Trial.If you're not in love with your results, we'll give you a full refund.
Costumer service

You have questions? Don't hesitate to message us through our store chat or email us at pinnfyshop@gmail.com.